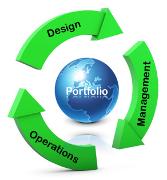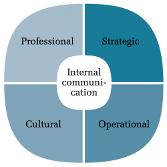 BUSINESS ADVISORY
Business Advisory consultancy provides an analysis of the company's existing practices and recommendations for improvement.
Some of the key areas of focus are:
PORTFOLIO MANAGEMENT - The act or practice of making investment decisions in order to produce the largest possible returns, which determines the sustainability and stability of the company in the market. This is the most crucial step and one which our consultants will focus on.
BUSINESS PROCESS IMPROVEMENT

– This involves analysing the entire chain of production, and aligning it to yield the desired results. Manpower evaluation is key here to ensure the business has the right people for the job. And production process analysis to ensure the necessary procedures are followed without wastage.
INTERNAL COMMUNICATION

- Ensuring the internal communication flow is well defined to avoid any hiccups as a result of misunderstandings or miscommunication.
CUSTOMER ENGAGEMENT MANAGEMENT

– The supply chain is incomplete without the customer, therefore it's important to identify the customers' preferences and needs, and meet them at the point of planning and production.
CUSTOMISED CLIENT COMMUNICATION

– Ensuring the information reaching customers is well thought out and controlled to protect the image of the company. Well customised client communication can also serve as a marketing tool if well utilised.
STRATEGY ROAD MAP

- Identifying where the company is currently, and where it plans to be in a given time period. A plan is then perfected, which illustrates how to achieve the target.
Streamlined Systems Ltd. consultants are - through their vast experience, knowledge and expertise - well placed to provide a comprehensive and holistic business advisory service for your company.
Contact us today to discuss your requirements.

Copyright 2011-2021 Streamlined Systems Ltd, PO Box 50067-00100, Nairobi, KE | +254 722 576 743