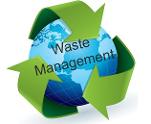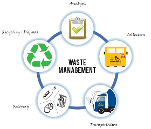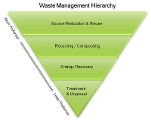 WASTE MANAGEMENT
In this era of economic difficulty where time is money, it is important to make every penny and minute count.
Waste within a company's supply chain either internal or external, through inefficient processes, ordering errors and mistakes, lack of responsiveness and breakdowns in communications are an enormous expense of both time and money. All of which can be dramatically reduced through more efficient supply chain processes.
Most successful companies strive to optimise a supply chain which decreases waste and activities that do not directly add value. This can be achieved through developing lean supply chain management methods.
Types of Waste
· Defects/Rejects/Spillage
· Overproduction of products not demanded by customers
· Inventories awaiting further processing or consumption
· Unnecessary over-processing (i.e. relying on inspections rather than designing the process to eliminate problems)
· Unnecessary motion of employees
· Unnecessary transport and handling of goods
· Waiting for an upstream process to deliver. For a machine to finish processing. For a supporting function to be completed. Or for an interrupted worker to get back to work
· Energy door and lighting management
· Incorrect or underutilised packaging, or wrong design
· Misinformation. Confusing goals & metrics.
· Unsafe or non ergonomic work conditions
· Underutilised human potential — skills, talents, and creativity
These types of waste are not the direct targets for continuous improvement, they are symptoms. With specialist knowledge and years of experience in waste management systems, Streamlined Systems can work with you and your team to identify and eliminate the root causes and so strengthen your bottom line.
Copyright 2011-2021 Streamlined Systems Ltd, PO Box 50067-00100, Nairobi, KE | +254 722 576 743