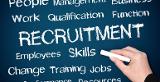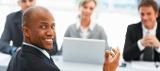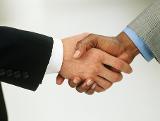 HR Consultancy
"Human Resources, or HR, consulting is a branch of management consulting that focuses on the process of effectively utilising personnel to obtain the goals of the organisation. At its best, HR consulting helps to develop a human resources model that addresses the specific needs of the business in a manner that serves the best interests of both the company and the employee work force. A professional and effective HR consultant will be able to advise companies in a wide range of issues that can help the business to become a more productive and unified company."

With many years' experience Streamlined Systems HR Consultants are well placed to partner with your organisation and assist with the management of your human resources. We engage our clients by understanding the individuality of each organisation in our solution selection processes. This allows us to come up with unique Human Resources solutions that are compliant with current employment law and industry best practice.
Recruitment
Our team of professional Consultants and Trainers specialise in a variety of industry sectors and have the ability to match your needs with the appropriate candidates. Our experience covers many private sectors in Africa, but specialising in the Horticulture sector. We recruit at management level within your business.
· Payment only upon successful placement after probationary period completion.
· Shortlist of qualified and relevant candidates.
· Ability to listen to client needs.
· Ability to deliver professional advice to clients and work as a partner in the hiring and training process.
Copyright 2011-2021 Streamlined Systems Ltd, PO Box 50067-00100, Nairobi, KE | +254 722 576 743