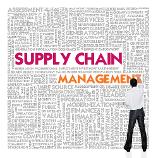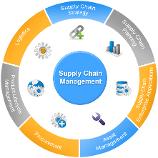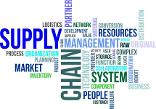 SUPPLY CHAIN MANAGEMENT
Supply chain management is the oversight of materials, information, and finances as they move in a process from supplier to manufacturer to wholesaler to retailer to consumer. Supply chain management involves coordinating and integrating these flows. SCM applications have the potential to improve the time-to-market of products, reduce costs, and allow all parties in the supply chain to better manage current resources so maximising profits and customer satisfaction.
Objectives:

To streamline and align the entire supply chain from processing to the market thus ensuring full attainment of the Company goals and meeting the market needs and demands satisfactorily.
Procedure:
·

Identification of loopholes and hiccups in the system

·

Laying down of the strategies to solve them – Alignment, Efficiency and Cost Saving Measures

·

Apply performance measures for Supply Chain Management

·

Product and process design for Supply Chain Management

·

Demand and Supply Management

·

Inventory Management

·

Logistics management

·

Disposal Management

·

Risk Management

·

Performance Management



Copyright 2011-2021 Streamlined Systems Ltd, PO Box 50067-00100, Nairobi, KE | +254 722 576 743