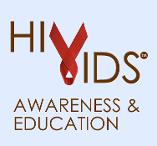 Peer Education
Many organisations have embraced the intervention by peer educators in facilitating behaviour change communication. Peer Educators who model healthy behaviour can easily influence others positively, and by serving as Peer Educators they are challenged to sustain healthy behaviours while raising their self-esteem, learning new skills and making useful contacts. They take positive pride in themselves and avoid situations of risk and vulnerability.
This not only motivates the staff but also creates a connection between employees that encourages sound team work and performance excellence.
Course Duration:
2 - 3 days.
Course Objectives:
To equip participants with necessary skills to:
Apply adult learning methods and tools/frameworks to determine gaps and needs of peers in the workplace.
Utilise behaviour change theories and frameworks to change own behaviour and influence other peers to do the same though education and modeling process
Use their understanding of basic concepts in HIV and AIDS, Sexual and reproductive health - (increase service seeking behavior)
Apply knowledge and skills of gender mainstreaming and stigma reduction to positively influence HIV & AIDS, Sexual and Reproductive Health (SRH).
Enhance utilisation of a range of strategies and interactive adult learning methods and techniques, to influence desired behaviour change and behaviour maintenance
Facilitate internalisation of behaviour change / desired behaviour maintenance theories and approaches, to reinforce their capacity to influence their peers to know their HIV and AIDS status and increase utilisation of SRH prevention /intervention services.
Identify and address behaviour change and related challenges/ needs faced in implementing sexual and reproductive health programmes and services to the workplace and thematic areas
Course Content:
Peer Educator defined.
Responsibilities and Qualities of a Good Peer Educator
Peer Education and Behaviour Change Theories
Peer Education and Behaviour Change Communication (BCC) Strategy
Basic Information about HIV and AIDS
Basic Information about Sexually Transmitted Infections (STIs)
ABC's of prevention: So What? Implications of preventative behaviours
Stigma and Discrimination
Positive Living with HIV and AIDS
Opportunistic Infections
Care and Support for People Living with HIV/AIDS (PLWHA)
Basic Home-Based Care Techniques.

Copyright 2011-2021 Streamlined Systems Ltd, PO Box 50067-00100, Nairobi, KE | +254 722 576 743