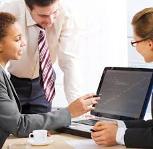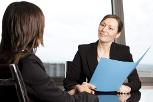 Performance Management/Appraisals
Performance Management/Appraisals is a strategic and integrated approach to increase the effectiveness of a company, by improving the performance of the people who work in it, and by developing the capabilities of teams and individual contributors.
This process makes it possible to get all employees to reconcile personal goals with organisational goals, to increase productivity and profitability of a company.
Objectives:
Performance management aims at building a high performance culture for both the individuals and the teams, so that they jointly take the responsibility of improving the business processes on a continuous basis, and at the same time raise the competence bar by upgrading their own skills within a leadership framework.
This training focuses on meeting the following objectives:-
To enable the employees to achieve superior standards of work performance.
To help the employees identify the knowledge and skills required for performing the job efficiently, driving their focus towards performing the right task in the right way.
Boosting the performance of the employees by encouraging employee empowerment, motivation and implementation of an effective reward mechanism.
Promoting a two way system of communication between the supervisors and the employees, for clarifying expectations about the roles and accountability, communicating the functional and organisational goals, providing a regular and a transparent feedback for improving employee performance and continuous coaching.
Identifying the barriers to effective performance and resolving those barriers through constant monitoring, coaching and development interventions.
Creating a basis for several administrative decisions, strategic planning, succession planning, promotions and performance based payment.
Promoting personal growth and advancement in the career of the employees by helping them acquire the desired knowledge and skills
Course Duration: 2 - 3 days.
Course Outline:
Performance Management Overview
Performance Management Cycle
Needs for Performance Management
Performance Management Vs Performance Appraisal
Performance Management Methods and Techniques overview
Tools for the Performance Appraisal
Performance Management Relationships
Coaching and Performance Management
Rules for the Performance Management
An effective Performance Appraisal Session
Preparation for the Performance Appraisal
Effective Communication
Organising the Performance Appraisal step, in Performance Management
Action Plan, Summary and Evaluation

Copyright 2011-2021 Streamlined Systems Ltd, PO Box 50067-00100, Nairobi, KE | +254 722 576 743