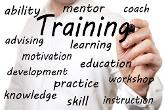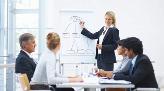 Training of Trainers.
Training is a great tool for stirring change and productivity in an organisation. In the hands of an effective trainer the learning can be interesting, empowering and transformational. To this end, any envisaged training should be demand driven, relevant and supportive of the required competencies. But how are training needs established, and how are the relevant training objectives developed? Upon establishing the needs, how is an effective training program structured, and, delivered to a target audience? What animation or facilitation skills and resources are required and how are they developed? And how can the audience be kept involved and engaged throughout the program?
Our ToT programme is designed to help the participants address these concerns. It guides the participants though the training process in a simple, practical and effective manner.

Course Outline:
Role of training and development in an organisation
How are training needs established?
Prioritising the established training needs
Adult learning principles
Designing a training program
Training methodologies
Developing competence based training sessions
Developing the support for training
Presentation skills
Training evaluation

Course Duration: 2 days.


Copyright 2011-2021 Streamlined Systems Ltd, PO Box 50067-00100, Nairobi, KE | +254 722 576 743